PROLAQ L 400
Ready-to-use ink, paint  and varnish remover - label free
Superior cleaning power with solvent and water-based paints. Under CLP Regulations, it does not require any warning labels, making it unique among all other ink and paint removers. This makes it a valid alternative to conventional cleaning thinners.
PROLAQ cleaners are recyclable. The PROLAQ cleaning devices separate the paint residues from the cleaner, allowing their removal and continued use of PROLAQ cleaner between 5 and 10 times. This means reduces waste and reduced cost.
primarily for water and solvent-based paints
automatic and manual use
VOC-reduced (EC: <20% VOC content)
cleans spray guns, brushes, paint rollers and other painting equipment
recyclable and re-usable
non-flammable
no transport or storage restrictions
label-free!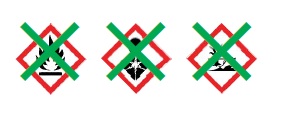 Inquire about this product